Get Back Comfort Rapidly with Our Outstanding Furnace Repair in Gibraltar, Michigan
Having to do without heat when the snow blows in is a big issue.
Rather than be left in the cold, let Gee & Missler Heating & Air Conditioning and their HVAC pros take a whack at it. We'll rush over soon to identify and resolve the issue, and get your home warm again.
Our furnace repair technicians have the tools and skills for the best service calls and HVAC systems repair in town. We can do it all, and we'll do it quickly and expertly.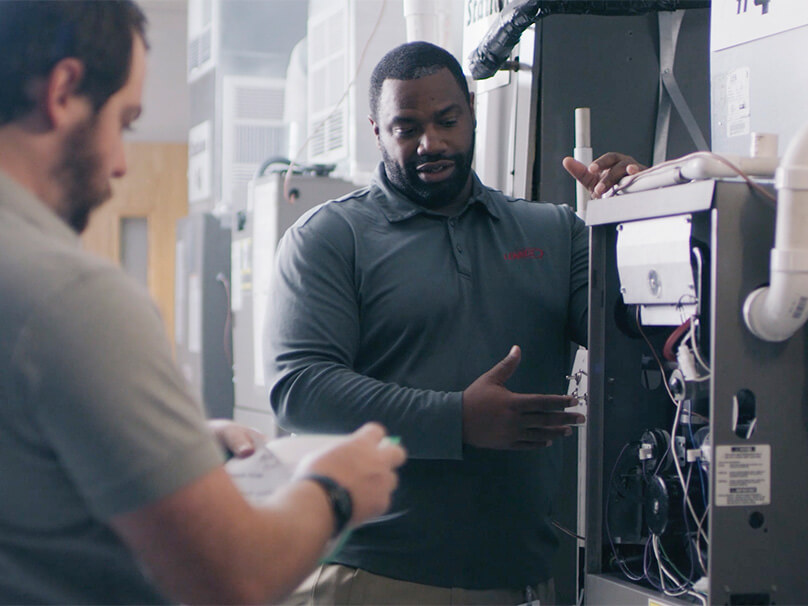 Furnace Service in Gibraltar, Michigan and Surrounding Areas
Out of patience with poor furnace repair in Gibraltar? Gee & Missler Heating & Air Conditioning has you covered.
Furnace maintenance can actually be avoided if you retain your HVAC system in good condition. But if you do call us, we can assess annual maintenance plans while we have you. This consistent maintenance will keep your heater operating smoothly for a long time.
But if you're contemplating a new system, we can also offer the best in furnace installation, but don't be too concerned about looking at your choices just yet. We want you to choose the right option for your home, so let's take a moment and review them.
Contact us soonat 734-284-1224 or contact us online if you'd like to make an appointment or talk more about our services.